- The number of open workshop seats will be limited due to current government restrictions -

If you would prefer to get the information 1:1 click here for an appointment
Attention Knee Pain Sufferers! Free​ Workshop!
New Knee Pain Workshop Helps Local People Get Back to Normal Naturally, Without Unnecessary Pain Pills, Injections, or Surgeries
Tuesday, Apr 07th
6:30 PM
3385 Veterans Memorial Highway Suite I Ronkonkoma, NY 11779
Enter Your Info Below To Register For The Workshop

We value your privacy and would never spam you
Go​ to​ the​ Knee Pain​​ Workshop​ and​ Learn:
1

The Top 3 Causes of Knee Pain that can lead to a Knee Replacement and a long recovery. (One of them you won't believe…)

2

The #1 Single Biggest Mistake that Knee Pain sufferers make that can lead directly to surgery.

3

A sure-fire way to get your life back and pick the right treatment for the cause of your pain (and save you time and money.

4

What successful treatment and permanent relief look like without the side effects of unnecessary medications, injections or surgery.
Therese Panetta-Young, DPT
Who​ is​ the​ Workshop​ For?
The​ Knee​ Pain​ Workshop​ is​ for​ people​ suffering​ with​ knee​ pain​ who​ are​ looking​ to​ feel normal​ again​ and​ heal​ naturally​ without​ medications,​ injections​ and​ surgery.
1

Are you afraid to move because you fear your knee might "give out"?

2

Do you find yourself taking Tylenol, Aleve or Advil just to get through the day?

3

Are you missing out on family time because of knee pain?

4

Have you changed the way you do everyday activities - like going up and down stairs or getting in and out of a car?

5

Do you try to just "keep going" but you feel limited in what you can do?

6

Do you feel worn out and held back because of your knee?
What Do Others Have To Say About The Knee Pain Workshop?
"I first came in to Panetta Physical Therapy for a knee injury and within a few weeks of working with Gary I was not only feeling better with my initial injury, but also nagging injuries and discomforts I didn't even realize I had. The great staff really has a grasp on what their patients' need, I think that is one of their strongest assets! -Alex Cintron"
Alex Cintron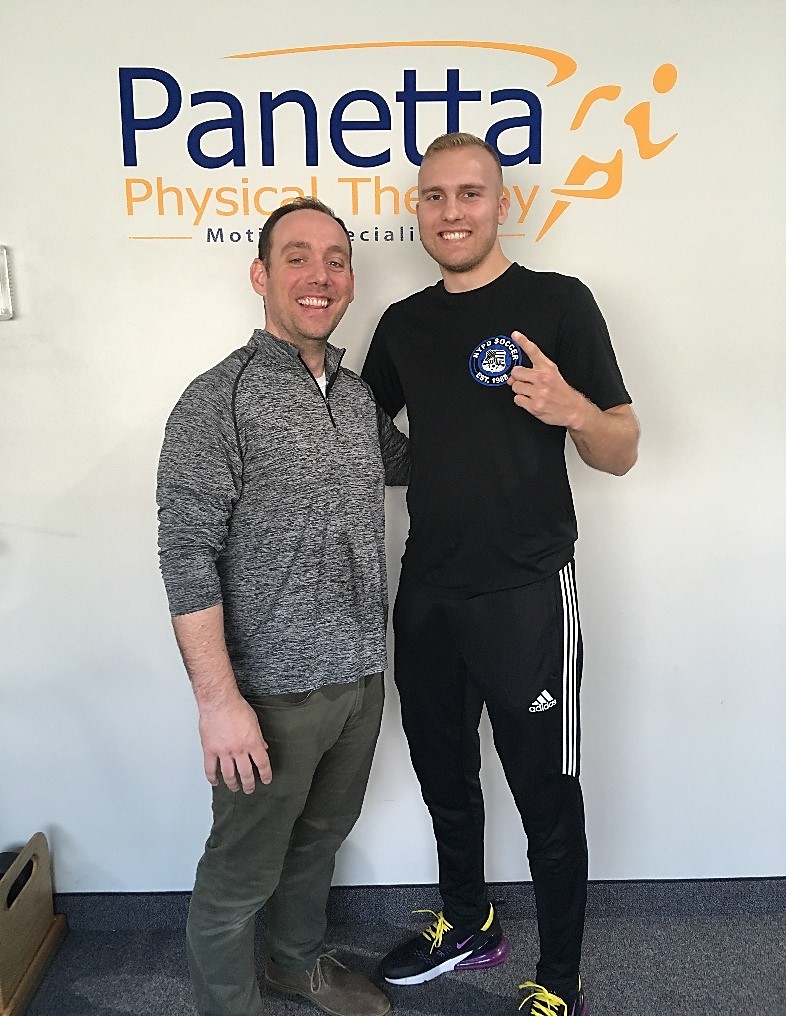 I have had knee problems for years! I finally decided to give PT a try. I am very happy with the care I have received at Panetta! Ilicia gave me the tools to strengthen my legs/knees to help with the uncomfortable feeling I have had for years. I would normally need to have my knee drained at an orthopedist, but with Ilicia's work the swelling went down without needles! Everyone at Panetta have been amazing! I am so glad I was given the recommendation to go here by a co-worker.
Erin Musolino
In April of 2019, a folding chair smacked my knee cap out of place at my CNA job. My first physical therapist was actually hurting my knee. Needing relief from the pain and the disability, I knew I needed to change. I found Panetta Physical Therapy, who in a shorter time than predicted, helped me eliminate the pain and fear of falling and further injuring my very needed knee to continue caring for the elderly.
Susan Schaffer
We have limited spots available and space will fill up fast, so register now to avoid missing out.
Enter Your Info Below To Register For The Workshop

We value your privacy and would never spam you