- The number of open workshop seats will be limited due to current government restrictions -

If you would prefer to get the information 1:1 click here for an appointment
Attention Rotator​ Cuff Pain​ Sufferers! Free Rotator​ Cuff​ Workshop
"New​ Rotator​ Cuff​ Workshop​ Reveals​ How​ to​ Get​ Back​ to​ Normal​ Without​ Medications, Injections​ and​ Surgery..."
Tuesday, May 05th
6:30 PM
3385 Veterans Memorial Highway Suite I Ronkonkoma, NY 11779
Enter Your Info Below To Register For The Workshop

We value your privacy and would never spam you
Go​ to​ the​ Rotator​ Cuff​ ​ Workshop​ and​ Learn:
1

The​ Single​ Worst​ Position​ to​ Sleep​ ​ in​ That​ Causes​ BIG​ Problems​ in​ the​ Shoulder​ and Rotator​ Cuff...

2

The​ #1​ Biggest​ Mistake​ People​ Suffering​ with​ Shoulder​ Pain​ Make​ Which​ Surprisingly Can​ Lead​ to Rotator​ Cuff​ ​ Surgery...

3

The​ Common​ Causes​ of​ Rotator​ Cuff​ Problems...

4

The​ Top​ 3 Exercises​ for​ the​ Rotator​ Cuff...
Therese Panetta-Young DPT
Who​ is​ the​ Workshop​ For?
The​ Rotator​ Cuff​ Workshop​ is​ for​ people​ suffering​ with​ shoulder​ pain​ who​ are​ looking​ to​ feel normal​ again​ and​ heal​ naturally​ without​ medications,​ injections​ and​ surgery.
Do​ you​ have​ shoulder​ ​pain​ when​ you:
1

2

3

Reach​ behind​ your​ back?

4

5

Reach​ into​ the​ back​ seat?

6

Do​ work​ around​ the​ house​ or​ yard?

7
Enter Your Info Below To Register For The Workshop

We value your privacy and would never spam you
If​ you​ do​ AND​ you're​ looking​ for​ Natural,​ Non-Invasive​ Treatment,​ then​ Save​ Your​ Spot​ for​ the Rotator​ Cuff​ Workshop​ by​ filling​ in​ your​ name​ and​ information.

***Because​ ​of​ space​ limitations,​ the​ Rotator​ Cuff​ Workshop​ is​ limited​ to​ the​ first​ 20 Registrants...
What Do Others Have To Say About The Rotator Cuff Workshop?
"I injured my shoulder due to an ATV accident. After having physical therapy with another facility for 3 weeks and seeing no progress, I decided to try Panetta Physical Therapy. After only 2 sessions with Gary, my physical therapist, I immediately felt a difference in my shoulder pain and saw progress in my range of motion. I was adamant about not having surgery and was determined to get my range of motion back to as close to 100% as possible, and after months of PT and with the help of my very knowledgeable and patient PT, I was able to do so. I cannot thank you enough, and Cody (my dog) thanks you too, because I now am able to throw a ball again so that he can play fetch!!!"
Nancy Pisani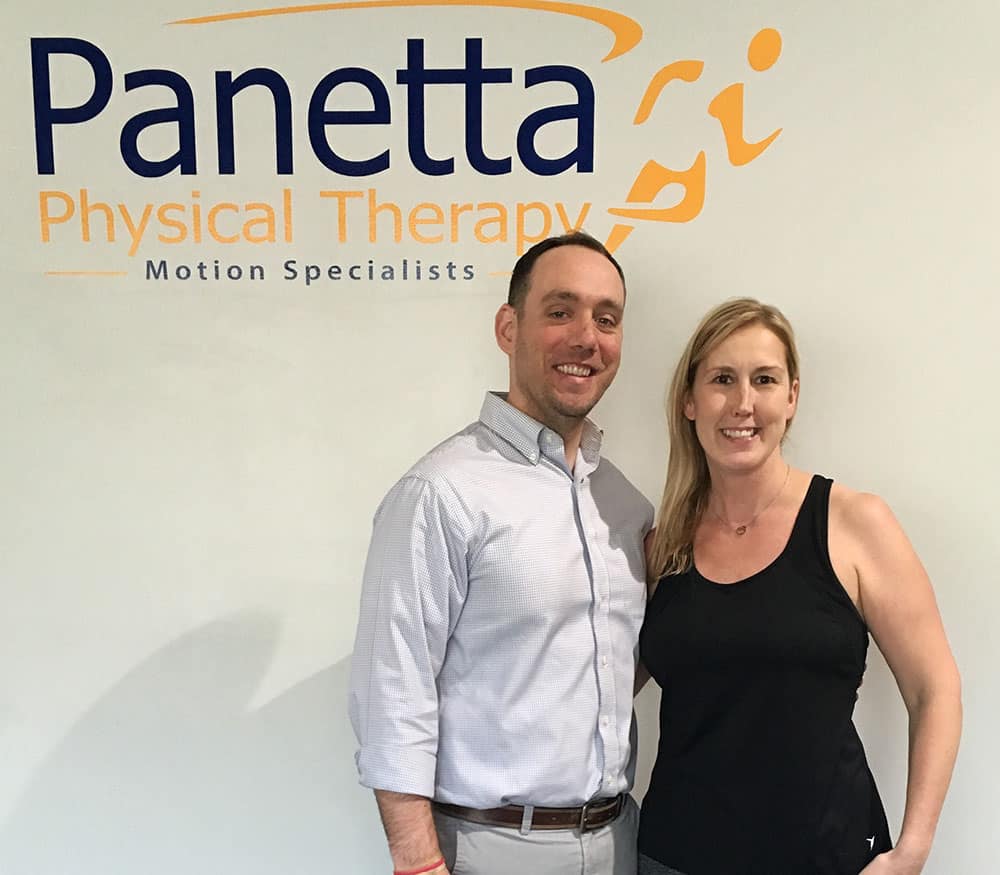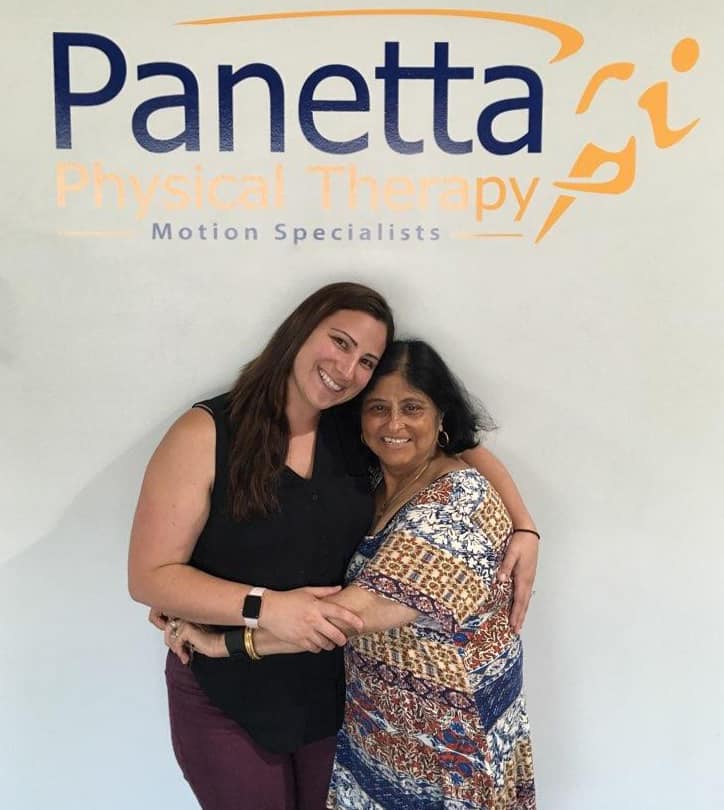 What can I say, words can hardly express my feelings toward Panetta, as soon as I walked in there was a big smile from Courtney, then the warm welcome by Therese. I have been going to different Physical Therapists for the past 28 years, and I'm so glad that I discovered Panetta, I can't thank them enough for the therapy I got that made such a difference in my body. When I arrived the first time I could hardly walk, three months later I left with so much strength and a pain free body. The entire team at Panetta is very loving, caring and are highly trained professionals. They take time when others are hurried, I can't thank them enough for the atmosphere filled with so much joy and laughter, it feels like magic. Thanks for caring and giving me a healthy pain free life. I HIGHLY RECOMMEND THEIR LIFE SAVING TECHNIQUES. I learned a lot and regained my full potential. The chronic pain is gone. Touched beyond words, grateful forever!
Manjula Tewari
Before starting PT at Panetta I had trouble putting on my coat, shirt, and pants; drying my hair, reaching to put dishes in the upper cabinet and putting on my seat belt to drive the car. I can now do these things with less pain in my shoulder and arm. I can reach above my head and I have learned techniques to perform daily activities. The staff is excellent, Caring, Knowledgeable, and the facility is very clean and up to date. I will miss their friendly faces and caring ways.
Barbara Poulos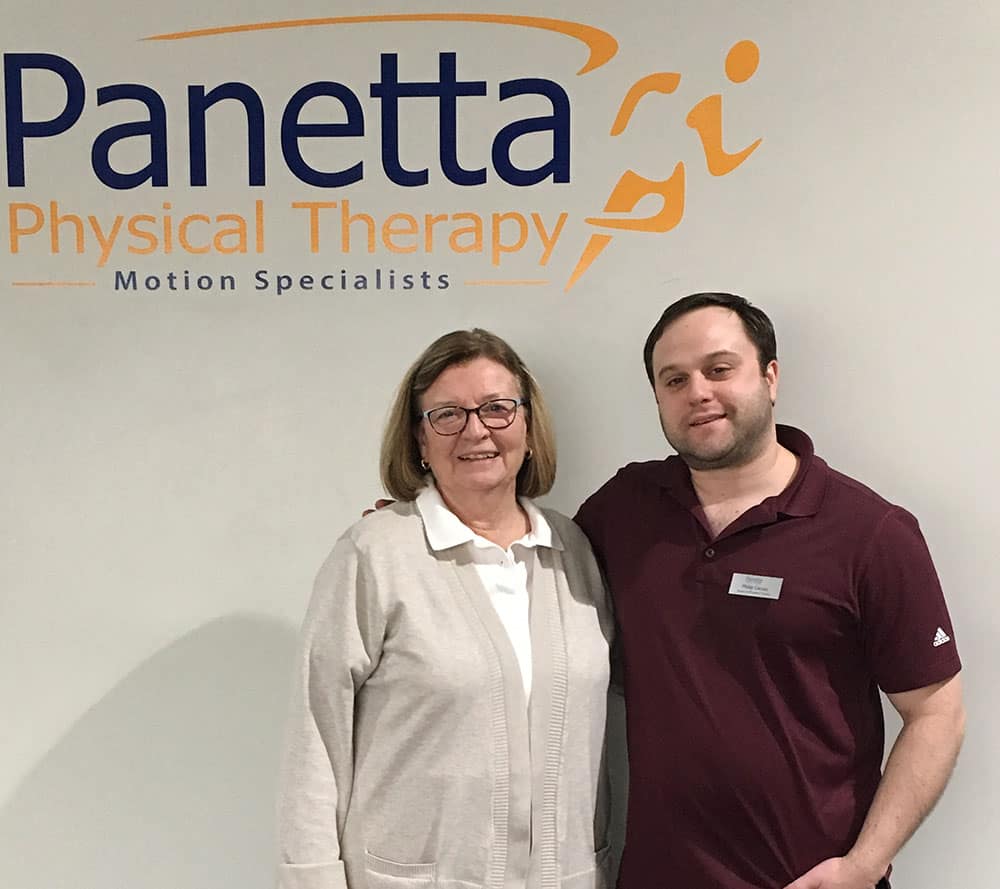 We have limited spots available and space will fill up fast, so register now to avoid missing out.